Juggling in Movies
[Marx Brothers, Kenny Baker, Florence Rice, Eve Arden, Margaret Dumont]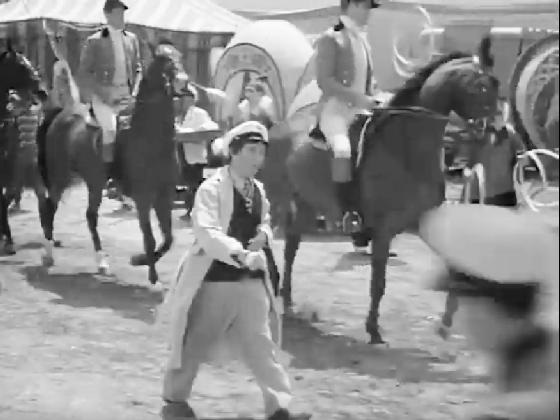 Jeff Wilson, the owner of a small circus, owes his partner Carter $10000. Before Jeff can pay, Carter lets his accomplices steal the money, so he can take over the circus. Antonio Pirelli and Punchy, who work at the circus, together with lawyer Loophole try to find the thief and get the money back.
After 6 minutes Chico passes by some jugglers. After 22 minutes Groucho sings "Lydia, the Tattooed Lady" and inspires a man in the foreground, possibly Jerry Maren, to briefly juggle 3 clubs.

---
At the Circus / Juggling in Movies / movies@juggling.org © 2000 Juggling Information Service. All Rights Reserved.