Juggling in Movies
[John Badham film; Mel Gibson, Goldie Hawn, David Carradine, Bill Duke, Jeff Corey]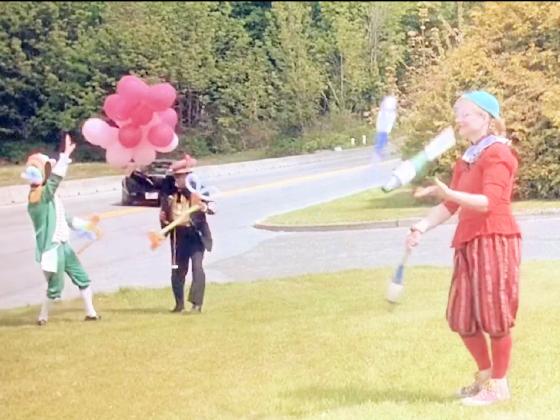 Rick has been given a new identity by the FBI for helping convict a drug dealing FBI agent. Fifteen years later his former fiancee recognizes him. Rick's FBI "minder" has been replaced by a corrupt agent who helps the drug dealing FBI agent and his accomplice locate him. There are many subsequent chase scenes as Rick and his girlfriend revisit his former haunts.
Near the beginning, 3 clubs are juggled for a few seconds in each of two scenes.

---
Bird on a Wire / Juggling in Movies / movies@juggling.org © 2000 Juggling Information Service. All Rights Reserved.