Juggling in Movies
[Gary Marshall film; Greg Kinnear, Laurie Metcalf, Maria Pitillo, Tim Conway, Hector Elizondo]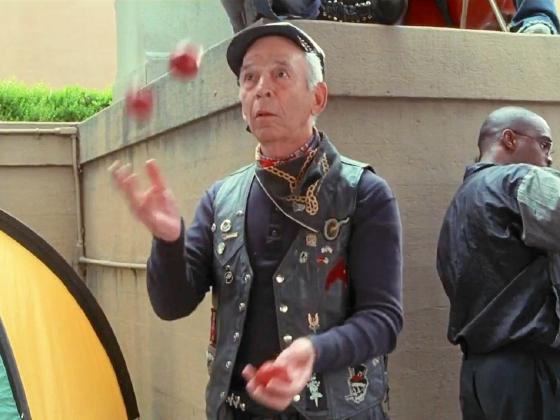 When letters written to God start getting results, and replies, people everywhere are amazed. The Post Office however is annoyed.
75-year-old Bud Markowitz appears dressed in biker gear, juggling, and saying, "I need a new hog."

---
Dear God / Juggling in Movies / movies@juggling.org © 2015 Juggling Information Service. All Rights Reserved.