Juggling in Movies
[Vincent Price, Frank Lovejoy, Phyllis Kirk, Carolyn Jones, Paul Picerni]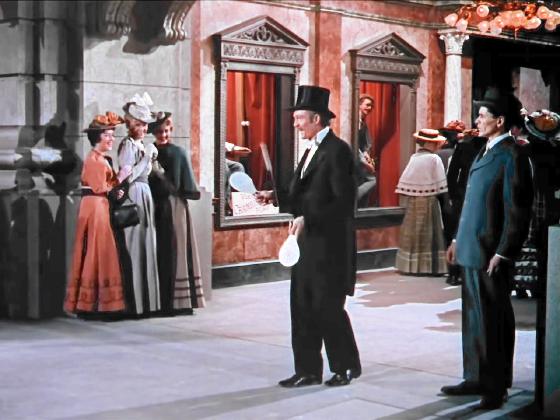 In order to rebuild his wax museum after a fire, Professor Henry Jarrod has resorted to using human bodies covered with wax. One visitor is convinced that the "Joan of Arc" is in fact the body of a friend, which had been stolen from the morgue. Originally in 3-D.
There are two or three 2 minute sequences of master paddleball artist Reggie Rymal doing two paddleball tricks, catching the balls in his mouth, doing a rock the baby in the cradle move, and more.

---
House of Wax / Juggling in Movies / movies@juggling.org © 2000 Juggling Information Service. All Rights Reserved.