Juggling in Movies
[Kevin Kline, Joan Cusack, Matt Dillon, Debbie Reynolds, Wilford Brimley, Bob Newhart, Tom Selleck]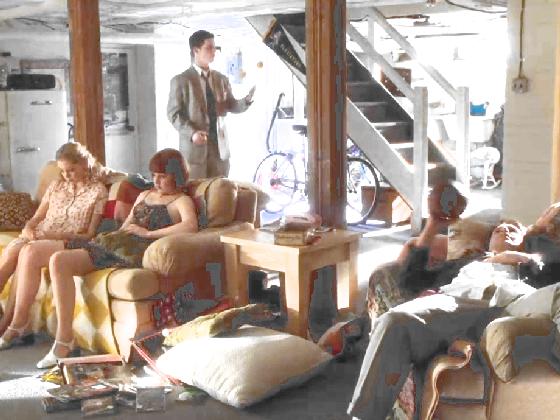 A high school drama teacher is wrongly outed as a gay man by a former student while accepting an Academy Award. Comedy ensues in the teacher's private life and small town where he teaches. Story is loosely based on Tom Hanks' acceptance speech when receiving his Academy Award for "Philadelphia."
Immediately following the wedding scene, one of the students, a high school senior, is in a basement discussing the events of the wedding, and does a flash of 3 oranges.

---
In and Out / Juggling in Movies / movies@juggling.org © 2000 Juggling Information Service. All Rights Reserved.