Juggling in Movies
[Alison Elliott, Ellen Burstyn, Marcia Gay Harden, Will Patton]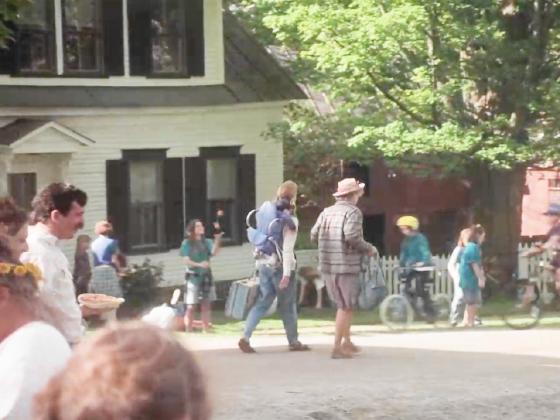 Percy, upon being released from prison, goes to the small town of Gillead, to find a place where she can start over again. She is taken in by Hannah, to help out at her place, the Spitfire Grill. Percy brings change to the small town, stirring resentment and fear in some, and growth in others.
About 30 seconds before the ending credits, there is a long shot of a person cascading three balls, standing on the far side of the street from the camera.

---
The Spitfire Grill / Juggling in Movies / movies@juggling.org © 2000 Juggling Information Service. All Rights Reserved.