Juggling in Movies
[Bruno Ganz, Solveig Dommartin, Otto Sander, Curt Bois, Peter Falk]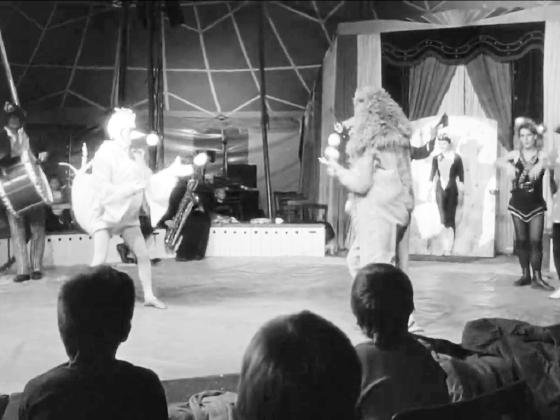 Germany. Original title was Der Himmel über Berlin. An angel tires of overseeing human activity and wishes to become human when he falls in love with a mortal.
Solveig Dommartin does some throws with three oranges after 34 minutes. Otto Kuhnle and Chistoph Merg juggle balls in two circus scenes in the 24th and 55th minutes of the film. One of them also does hoop spinning around his arms, neck, and one leg. Towards the end, a woman is seen practicing three balls.

---
Wings of Desire / Juggling in Movies / movies@juggling.org © 2000 Juggling Information Service. All Rights Reserved.